We are UEP!FLY
We were born in the spring of 2021 with enthusiasm, dedication, commitment and professionalism, but also with the immense experience, creativity and adaptability of Swiftair to the needs and circumstances of the passenger, express parcel and general cargo markets, developing its operations around the world.
We are a new generation company established in the midst of the COVID-19 pandemic, fully adapted to the new health concepts that point to the airplane as the safest means of transport and with the commitment to re-unite the lands and people of the world with the concept of sustainability in all our steps and to care for and serve one of the most attractive regions of the world, the Balearic Islands.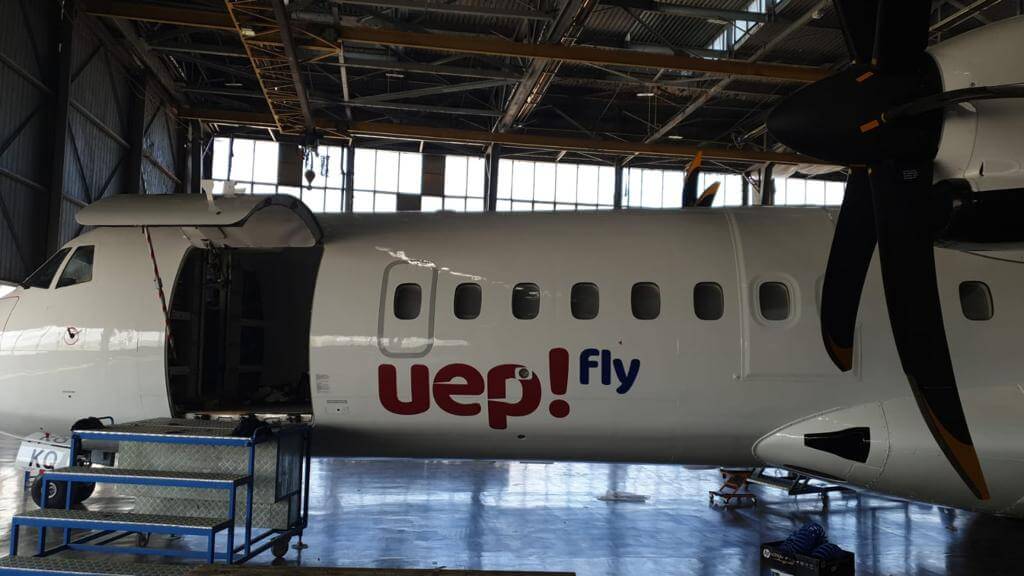 Why this name?
We are Balearic and we are from the beginning rooted in our islands. Our greeting is in Majorcan and we carry it in our name "uep!" is our "hello", our "hey!". "Uep! Com anam?" is in our language the close and friendly "hello, how are you". And our 'website' is uepfly.com. You will never forget it because it sounds like webfly.com, but in the way of our warm greeting to our customers. We want their experience to always feel like home, in our land, in our islands.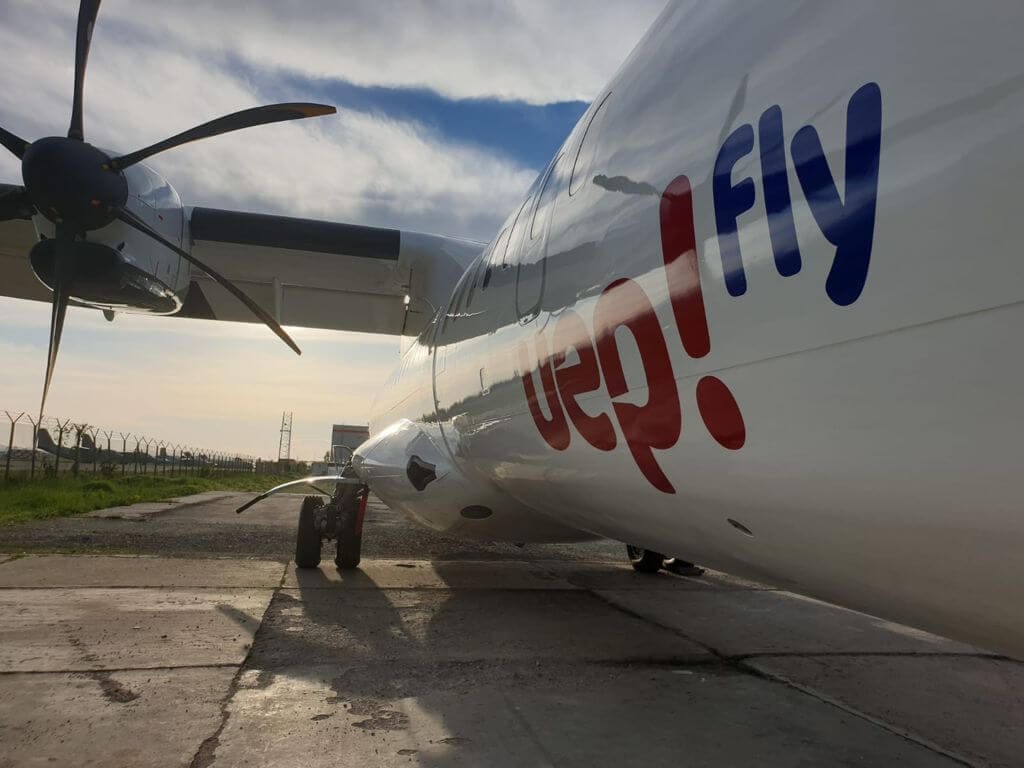 Where did the idea come from?
Nothing could be closer to such an easy, cordial and short name as joining the onomatopoeic sound uep! joining it to fly in the universal language of aviation, 'fly'. Concise, close, Balearic we join as UEP!FLY the Balearic Islands. We are from the islands and for the islands. And we were very excited to call ourselves this way.
Link with Swiftair
Swiftair is a reference partner in UEP!FLY.
Its 35 years of history, its versatility, its efficiency and its adaptation to any type of circumstance with a recognized agility, which has made it be in constant renovation and updating make it the best partner and that this adventure is only to assume every day the challenges of the satisfaction of our passengers and that their flight experience is always positive.
One hundred percent Spanish-owned and headquartered in Madrid, it has subsidiaries in the United Kingdom, Sweden, Greece and Spain and operates a large fleet of more than one hundred commercial aircraft of the Boeing 767, 757 and 737, ATR 42 and 72, Bombardier CRJ, BAe ATP and Embraer Brasilia models.
It currently operates in Albania, Germany, Algeria, Belgium, Ivory Coast, Croatia, Slovenia, Spain, Estonia, France, Ghana, Greece, Holland, Hungary, Italy, Mali, Malta, Morocco, Nigeria, Norway, Poland, Portugal, United Kingdom, Romania, Senegal, Serbia, Sudan, Sweden, Togo and Tunisia and has extensive experience in regular transport in Spain, including the Balearic Islands.
The adventure and the challenge, therefore, does not lie in launching regular passenger flights, but in achieving the full satisfaction of our customers' experience.
.
Move between islands safely